Recently I heard about the Close2Me app from the Play Store, and it was something so different that I couldn't wait for using it. Now I must say this is a completely fresh approach to select great deals on food; drinks, entertainment and services, in general, and it shouldn't be missed.
Close2Me is the latest app efficiently built for South Africans, by South Africans. By employing the same 'swipe' method used in other familiar apps such as Tinder, it is quick and easy to flip past the deals that you are not interested in and save those that grab your attention.
With Quick search filters you can make it easy to switch quickly between specials such as drinks, food, services and entertainment. What's more is that you can also filter by date and location so that you are able to plan ahead and never miss a deal!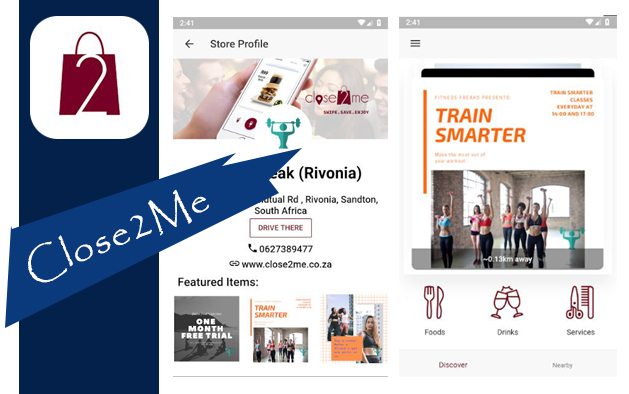 Key Features of Close2Me
Easy to Navigate
It is easy to find your way with best mapping tool. They have integrated Google Maps to get you effortlessly to your chosen deal.
Uber Integration
Uber is just one click away from safely driving you home or getting you where you need to be on time.

Search Deals
Close2Me is the mobile application that professionally enables you the freedom of choice between great deals on food, drinks, entertainment and services.
Invite Friends
Actively send an invite to your friends to meet you at an event. Share and like events through Facebook
Save Coupons
By this app of close2me you have access to hundreds of deals and special offers which you can use immediately or save for later.
Verdict
As a fan of the Close2Me app on the Play Store, it is definitely one I'm going to be keeping around on my devices. The features are qualitative, especially with many unique aspects.
DOWNLOAD FROM PLAY STORE :