What's the most effective way to promote your business on the social media platforms? If you're an online marketer, you want to spread your business on the social media using various tools. For example- you can post about your business on the Facebook, share something on social media, create a business page, post about your products in the online marketplace, post ads, etc. You will do whatever is the best for promoting your business online and getting success in it. However, if there is an all in one tool for the social media marketing and that fulfill all your needs at one place? Yes, there is an amazing tool which truly justifies it!
It's known as Woofy, which is an app where you can manage all your social media marketing with the help of data science. You will experience one of the most powerful social media marketing platforms ever to connect with your customers and grow your audience. Whenever you post something on the social media platforms for your business, Woofy helps you in giving relevant content suggestions by learning the content you are posting. It has all become possible due to the Artificial Intelligence used by Woofy.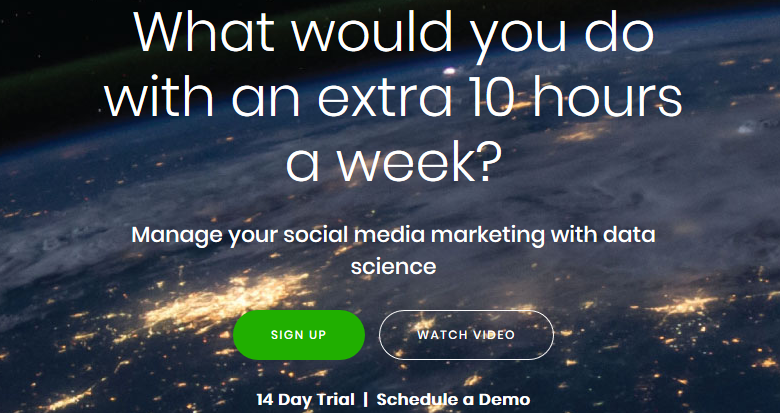 In short, you can say that Woofy is a marketing engine that prevents damaging, redundant and unwanted content from being posted in the social media. It automatically scans your library for compliance and makes appropriate suggestions whenever necessary. You can use voice assistance to start a marketing campaign, create content, and navigate the platform by simply speaking.
To start using Woofy, you only need to Sign Up and enjoy the benefits of the Woofy's artificial intelligence, voice driven technology, and compliance engine while maximizing your digital marketing efforts with the smart automation. Woofy creates new content for you from its vast library of resources. You can find a story that you like, add it to your library and launch a new campaign. It brings you fresh content from the top publications at all in one place which is very simple and organised. You can set permissions, receive feedback, share with clients, and keep your campaigns moving with flexible team collaboration functions. Woofy generates brand authentic content from URL's, RSS feeds, and other sources you provide, sparing you the grunt work.
Overall, I would say that Woofy gives you a satisfactory result and keeps you up to date with the latest trends and changes in the social media and suggest your according to that. It's easy to use and understand, has immense customer support accompanied by great usability that aids in improving productivity. Woofy saves you a lot of time which was being wasted in finding the right content to post. It recognises patterns, allowing you to setup recurring long term campaigns with an ease whether weekly or a custom schedule.
Woofy supports Instagram posting, Facebook groups, Facebook Pages, Linked In Profiles, Linked In Groups, Linked In Pages and Twitter. You can Sign Up for free and enjoy it's 14-days free trial by scheduling a demo. So meet your business needs without any obstacles with the help of Woofy now!
It's not very expensive to use and falls in your budget. I'm sure!
Worth Having App – Try Woofy Today