Learning a new language guarantees to keep your brain healthier. Learning a new language makes you become conscious of the bolts and buts in your own language. By learning a new language, you become a better listener as it lets you interpret meaning and become better at judging nuances. Multilinguals are more confident in their decision making as a result of continuous practice. Learning a new language also makes one a better listener as it would allow them to understand and interpret meanings. Opening up to a new culture through its language allows one to be more appreciative and flexible to different viewpoints in the world.
'Learn Spanish for Beginners' is an app that lets the user learn Spanish from the comforts of their home fluently.
Developed by:
'Learn Spanish for Beginners' app was designed and offered on the platform by 'Zeemish Labs'.
How the app works: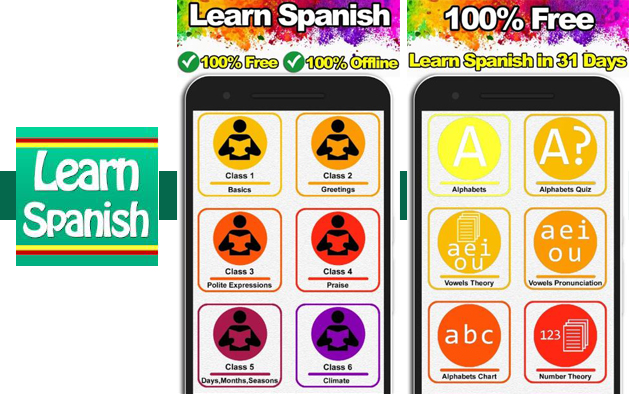 Download and install 'Learn Spanish for Beginners' app on your smart phone or other devices that are suitable for the app. Now launch the app on the device and start learning Spanish. With a new language in the creation, the user has all means to try out various portals of the language using the app. He or she can get to learn the alphabets, important words for everyday communication, pronunciation of the words, verbs, vocabulary, and phrases. In the next phase of the app, the learner can test himself / herself on their skills so far through the quizzes in the app. After becoming thorough with your skills, you can take the final course without any hindrance in understanding the sentences and daily communications of the Spanish language.
Features of the app:
'Learn Spanish for Beginners' has many attractive features which are,
Simple and easy to learn
The app has divisions of the language which makes it easy for learning
Voice over text
Compatible with: