Assembo is an NSF I-Corps startup founded by Columbia University and the reputed University of Illinois at Urbana-Champaign engineers. The inspiration for Assembo, an audio operating system that helps you focus, came from meeting fatigue at previous jobs. Assembo main objective in human communication is to retrieve and empower meaningful thoughts.
And, even though people feel like they have tried every new app out there, they are always looking for more, and Assembo is one that piqued their interest when they saw it on the global market. After spending some time with it, people say that it's a clever app for unwinding.
We all enjoy the release of new mobile applications, but let's face it, it can be not easy to choose them because there aren't enough quality apps gathered in stores to effectively use them when you want to due to the availability of numerous similar apps, or you simply don't like to plan everything else out.
One-tap Capture of Important Information in Online Courses/Meetings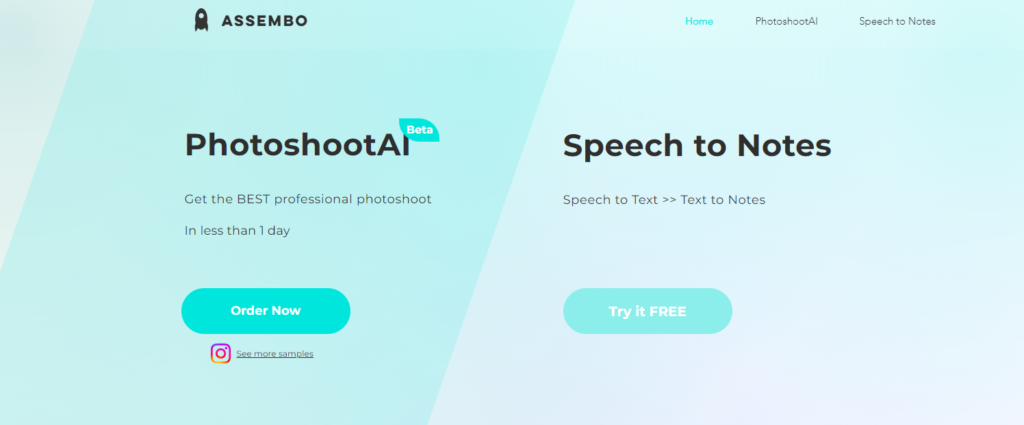 You can take notes on audio/video content with a single tap. As a result, you can pay full attention while also taking notes.
Convert Your Favourite Audio/Video Content into Keywords and A Complete Transcript
Convert any video/audio from your computer to text. You can experience videos on YouTube, online classes, podcasts, audiobooks, and so on.
Capture and Generate Action Items In Meetings Automatically Pro Feature
Integrate with your favourite work apps, such as Zoom and Slack. When you say your action items, Assembo writes them down and shares them with the team.
Assembo in the Real World
Innovative firms from various industries rely on Assembo speech-to-text capabilities to deliver exciting new products and applications to their users on time.
PhotoshootAI
You can get the best professional photoshoot possible within a single day.
Final Words
Assembo was far too unique to be suggested for everyone. Because it is created by some of the acumen minds in the app industry, it should be no surprise that this web app does not disappoint.